Hunting benefits all in ways seldom considered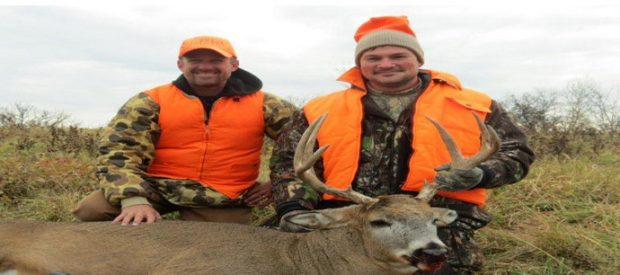 Duluth News Tribune
Mark Johnson, Opinion Editorial
November 28, 2010
Too often overlooked by hunters and non-hunters alike is our sport's impressive economic impact. Not enough people consider the benefits we all get from the annual sales to hunters of licenses, tags and stamps.
The sales provide the primary funding for habitat-conservation efforts by the Minnesota Department of Natural Resources. The Pittman Robertson Act of 1937 initiated the collection of a federal excise tax upon all hunting-related equipment. Last year, Pittman Robertson taxes contributed more than $12 million to wildlife-restoration programs in Minnesota.
My Minnesota Deer Hunters Association recently joined a new organization called "Hunting Works for Minnesota" to tell the story of the positive economic impacts hunting and shooting sports bring to our state.
Nationally, hunters and shooters contribute hundreds of millions of dollars for conservation programs that benefit many wildlife species, including nongame species. Additionally, hunters and shooters contribute billions of dollars to local economies simply by purchasing hunting and shooting supplies.
As a longtime hunter and hunting advocate, I'm frustrated when nonhunters fail to understand that hunting benefits everyone. Money raised from hunters to protect or improve wildlife habitat for game species such as deer or pheasants also benefits many non-game species of animals, birds, plants and insects. But just as important is the reality that many people and communities benefit from more wildlife areas.
Minnesotans are proud of their outdoor heritage, and that includes camping, canoeing and hiking, in addition to hunting.
Hunters spend money on things other than licenses and guns, too. I know when I go hunting, I stay at local hotels, eat at local restaurants and stop at local gas stations. Hunters all over the state do the exact same thing, and many towns have found that hunting season brings in considerable revenue. This revenue supports jobs and provides state and local taxes.
Earlier this month, during the governor's eighth annual deer opener event, the town of Little Falls, Minn., benefitted tremendously from the influx of hunters and other participants.
Our state's abundant wildlife is the direct result of hunter dollars being used to fund conservation programs. The Minnesota Deer Hunters Association is proud to play a part in this conservation model, as well as in Minnesota's long heritage of hunting.
The most important message to take from this is that, in one way or another, hunting benefits everyone.
Mark Johnson of Grand Rapids is executive director of the Minnesota Deer Hunters Association (mndeer hunters.com) and is a co-chairman of Hunting Works for Minnesota (huntingworksformn.com).